Preparatory Division
Ages 7-11
The Preparatory Division is made up of Levels 1-4. Placement in each level is based on ability by the Artistic Director. Students should anticipate staying in a level for more than a year in order to learn the necessary technique to advance. Attending the maximum amount of classes offered in each level quickens the advancement through strength building & mastering technique.
Class Description
Level 1: Students attending Level 1 practice the focus and etiquette required for the study of ballet. Learning fundamental vocabulary and the essential elements of technique, along with building strength through careful repetition of new material each week, are the foundations that every kind of dancer needs to succeed. Dancers who are invited to start Level 1 must be in/or beyond First Grade.
Recommended Classes for Advancement: 2 days per week.
Level 2: Students attending Level 2 continue to expand their ballet vocabulary, along with focusing on building strength in legs and feet. A greater emphasis is placed on developing balance, preparing for turns, and exploring various movement qualities.
Recommended Classes for Advancement: 3 days a week.
Level 3: Students attending Level 3, not only continues to expand ballet vocabulary, but also begin to combine steps through combinations that increase in rhythmic complexity. Students also begin to add batterie to jumps, and focus on coordination of legs and upper body with épaulement. Pre-Pointe is offered in Level 3 which specifically focuses on the strength required for pointe work.
Recommended Classes for Advancement: 4 days a week.
Level 4: Students attending Level 4, improve flexibility, build speed, and continue to add additional ballet vocabulary, particularly in center and allegro. Students work on more complex patterns and longer combinations. In addition, grand pirouettes are introduced. Pointe work in Level 4 begins at the invitation of the Artistic Director.
Recommended Classes for Advancement: 5 days a week.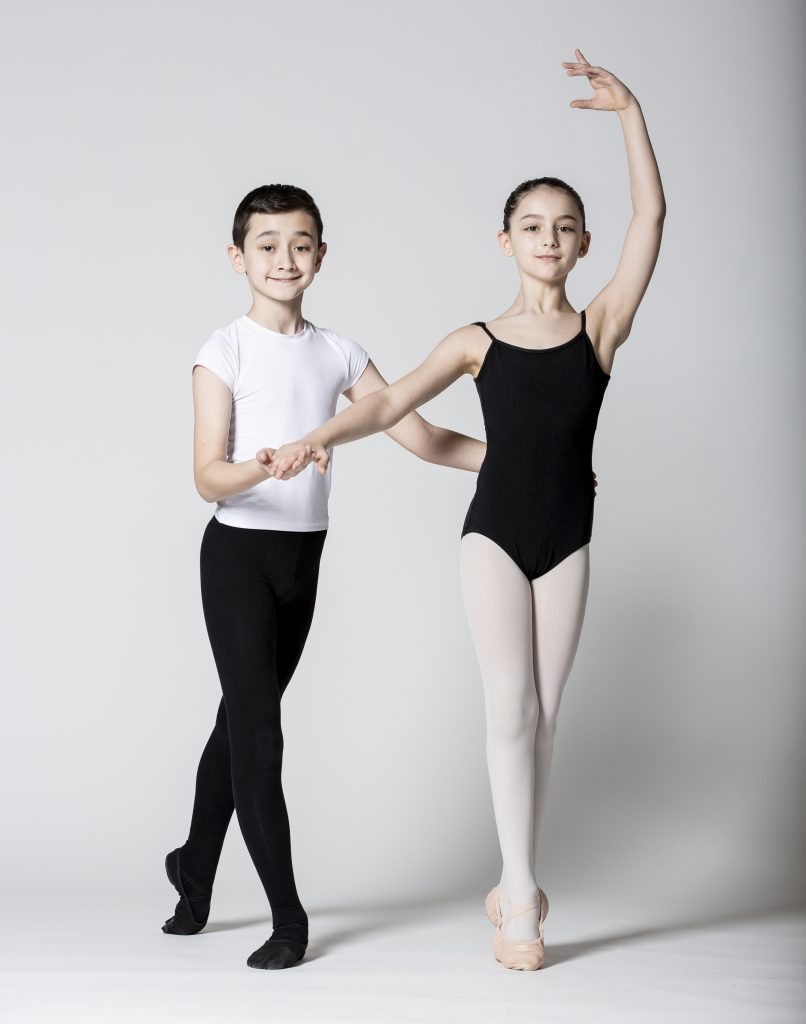 Dress Code
for Preparatory Division:
Girls:
Plain Black Leotard

NO Undergarments

Pink Ballet Tights
Pink Ballet Slippers
Hair pulled neatly into a Bun for Class and rehearsals including Bangs and Wispies.
Boys:
White T-Shirt
Black Biker Type Shorts
Black or White Ballet Slippers with matching Socks
**Students must wear a cover-up and street Shoes when entering and exiting The School of Ballet Indiana.**

Progressing Ballet Technique is an innovative program developed by Marie Walton-Mahon for students to understand the depth of training muscle memory in achieving their personal best in classical ballet.