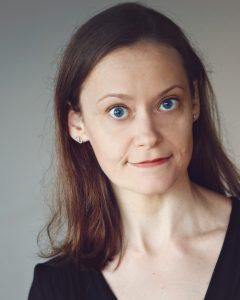 Kerri Lambert
Artistic Director
Kerri Lambert is the Artistic Director of the School of Ballet Indiana and Ballet Indiana. She received her M.F.A in Dance from the University of Oklahoma, where she performed with Oklahoma Festival Ballet and OU Opera Theatre, and was the recipient of awards for choreography and contributions to the arts. She performed soloist and principal roles with Gainesville Ballet, Bighouse Dance Theatre, Anton del Calizon's Fusion Flamenco, and as a guest artist. She studied the art of dance pedagogy under the direction of Diane Callahan and Mary Margaret Holt, and attended the Central Pennsylvania Youth Ballet Teacher Training Seminar 2012 and 2013. Kerri's certifications include all three levels of Progressing Ballet Technique, Progressing Contemporary Technique, and Vinyasa Yoga. Kerri coaches classical works and has produced and choreographed evening length story ballets and concerts of contemporary dance. Before relocating to Indiana with her husband and young son, Kerri was Director of the USC Dance Conservatory and Instructor in the USC Dance Program, where she taught ballet technique, dance history, and anatomy for dancers.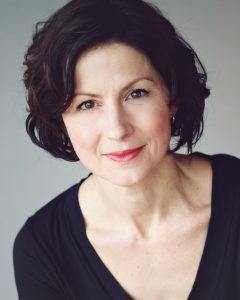 Amy Scharf
MODERN and Outreach
An Evansville native, Amy Scharf began her dance education under Clarice Duffy at the University of Evansville Ballet and Deena Laska at the Evansville Dance Theatre. She majored in English Composition, Education, and Theatre Performance at the University of Evansville, choreographing and dancing in various theatre department productions including Evita and Godspell. Moving to Los Angeles, she studied dance under Stephan Wenta at The Dancer's Studio, as well as Charles and Phillip Fuller at Le Studio. While at Le Studio, she performed in DanceCorp's The Nutcracker from 1997-2001. She taught English, dance, and drama for the Los Angeles and Pasadena School Districts and received her master's degree in American Studies from Pepperdine University. Amy and her family moved back to Evansville in 2003 where she taught English and theatre at Signature School and established the school's International Baccalaureate Dance program in 2011. Currently, Amy teaches dual-credit English and theatre at Early College High School on the campus of Ivy Tech Community College. She is a board member of CYPRESS (Committee to Promote Respect in Schools), the University of Evansville Theatre Society, and Ballet Indiana. She continues to lead dance workshops across North America for the International Baccalaureate Organization.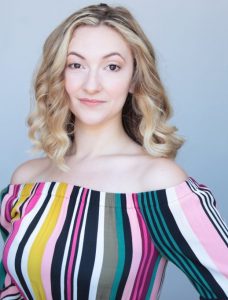 Hayleigh Schmidt
Pre Professional Division BALLET
Hayleigh Schmidt is a New York City based artist, born and raised in the Utica, NY area. Most recently she has performed in the Dance Astoria festival in works presented by Makayla Sprague. Prior to her relocation to New York City, Hayleigh appeared as a guest artist performing with the Mohawk Valley Ballet and Lake Erie Ballet. Hayleigh has also been part of professional dance teams in the NBA's D League (Erie Bayhawks) and the amateur football league (Erie Express).
Hayleigh holds a BA in Dance and Arts Administration from Mercyhurst University in Erie, PA. During her time at Mercyhurst, Hayleigh was chosen to perform in José Limon's WaldsteinSonatad​ uringaresidencywithDanielLewisandNancyJordanoftheJoséLimon Foundation. Recently, she has completed the intensive Professional Semester at Broadway Dance Center in NYC, performing in multiple works during the BDC Performance Project. Hayleigh has spent the last two years training with some of Broadway and theaterś most prominent choreographers such as Josh Bergassse, Richard Hinds, and Jim Cooney.
Hayleigh is also a certified Barre instructor and is in the process of attaining her Pilates certification.
Hayleighś initial dance training comes from 15 years training in the RAD method at Ballet Arts under Delia Foley and Melissa Larish.
Sally Paris
INSTRUCTOR
Preparatory and Pre-professional Ballet Technique and Pointe
Sally Paris, originally from Chardon, Ohio, began her ballet training at Elliot's Fine Arts under the direction of Joe Glowick, and continued her dance training for 10 years at Ballet Arts Academy under the instruction of Suzanne Rosati. Sally also trained for four years under Marguerite Duncan, who pioneered dance in the Cleveland, Ohio, area. After graduation, Sally danced with Ohio Dance Theatre for two years, performing many roles in The Nutcracker, Cinderella, A Midsummer Night's Dream and Carmen.
She was accepted into Ballet Magnificat's Trainee Program in August of 2005 and promoted to an Apprentice with Ballet Magnificat! Omega in the fall of 2007 and Company Artist in August 2008. Since then, Sally has toured, performed, and conducted Master Classes all over the United States, Europe, Middle East, Canada, and Africa. Sally was selected to become the Company's Assistant Artistic Director in August of 2013. Sally was privileged to fill the role of Principle Dancer with the Omega Company from 2013 through 2018, performing lead roles in the Omega Company's repertoire. Sally is now retired and teaching dance at SBI as well as Guest Teaching all over the United States and Internationally.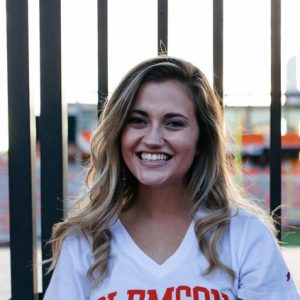 Peyton Newman
Primary Division Director/instructor and PBT
Peyton took her first ballet class at age three and has continued in the art ever since. She studied pre-professionally under The Royal Academy of Dance technique until the age of eighteen when she attended Clemson University. For Clemson, she competed in various contemporary styles and taught ballet technique to fellow students. At a local Georgia studio Peyton taught and choreographed ballet for students ages six through eighteen. She finished her years at Clemson with a BS in Sociology and a minor in Youth Development. While earning her degree she studied elements of education, therapy, recreational rehabilitation, psychology, and the science of play. She has been site director and head counselor for preschool summer camps, assistant teacher for kindergarten summer school outreach programs, academic instructor at the Tutoring Center, Greenville Memorial Hospital Child Life volunteer, Clemson Hope mentor, and a frequent toddler Sunday school teacher. She currently lives in her Evansville hometown with her husband and new dog, Apollo. She hopes to earn a higher degree in education or therapy in the near future, but for now she enjoys combining her two passions for ballet and teaching as an SBI instructor.
Danielle Troyano
BALLET VARIATIONS & Ballet Institute
Danielle Troyano, from Long Island, New York, began her early training there, continuing with Sara Knight at SLKBallet, in New York City. Danielle received scholarships to summer intensives at The Rock School, The Walnut Hill School, the HARID Conservatory, Orlando Ballet and Cincinnati Ballet. She has also received training from the Gelsey Kirkland Academy, Ellison Ballet, and Tulsa Ballet summer intensives. In 2012, Danielle studied in London at the Central School of Ballet as part of an exchange program with SLK Ballet.
At 19, Danielle joined Montgomery Ballet under the direction of Darren McIntyre. There, she performed soloist roles such as Snow Queen and Arabian Princess in The Nutcracker, Carmen Pas De Deux, and the lead female role of Liberty Bell in Mr. McIntyre's original ballet, Liberty Bell. Danielle has worked with the Albany Berkshire Ballet for two seasons where she danced in Carmina Burana, and as Sugar Plum Fairy and Dew Drop in the ABB's Nutcracker tour. Danielle has been a guest artist with Hinsdale Ballet Theater, originating their title role in Cinderella and in the same year, performed as the Fairy Godmother in the Charleston Ballet Theater's Cinderella.
Since joining Ballet Idaho
in 2014
, Danielle has had many performance opportunities such as George Balanchine's
Concerto Barocco, Valse Fantasie
, and a demi-soloist role in
Agon.
She has danced lead marzipan in Peter Anastos'
The Nutcracker
, the Fairy of Grace in Anastos'
The Sleeping Beauty
, and a Pirate in
Peter Pan
.
She was happy to finish out Peters last season of directorship by dancing the Pas De Trois in his
Swan Lake
.
In addition to teaching for
the
Ballet Idaho Academy,
Danielle is proud to be certified and currently teaching
Dance for Parkinson'
s,
a movement class designed to ease the symptoms of those with Parkinson's Disease.
She remains on permanent faculty at the Hinsdale Dance Academy in Hinsdale, Illinois, which just won the Outstanding School Award at the Youth America Grand Prix finals. Over the years, she has served as the director of the young children's program, the Nutcracker production manager and returning summer faculty.
Danielle loves teaching and passing along her love of dance to the up and coming generations of talent.